🐾 HEALTH TEST RESULTS 🐾
GM1: N/N (free of gangliosidosis type I)
HD
ED
PL
Thyroid: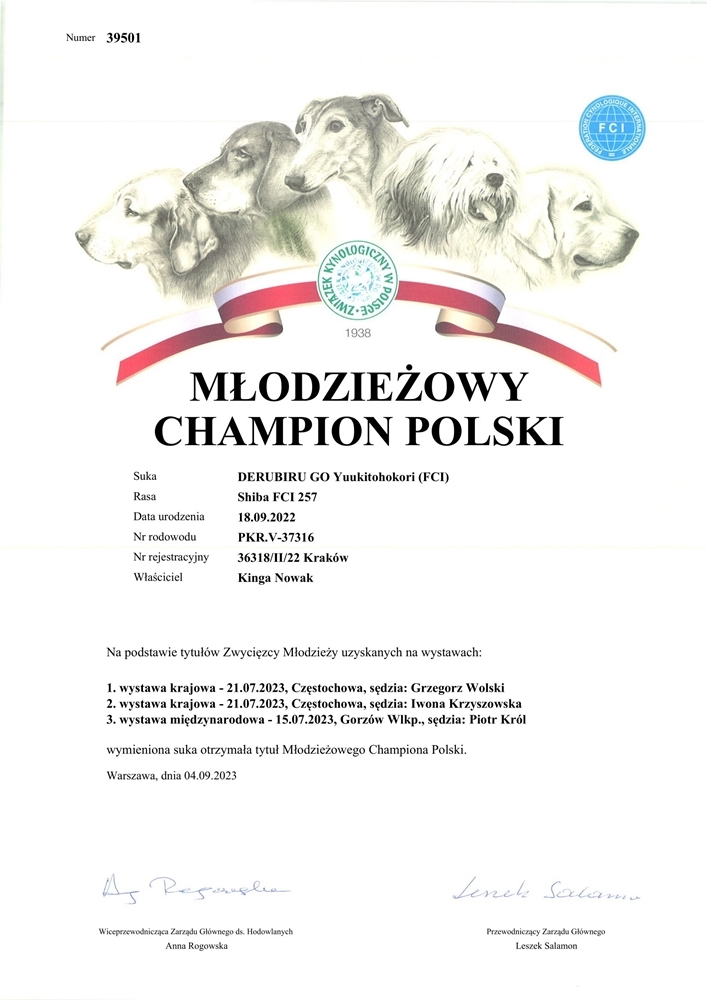 🐾 TITLES AND AWARDS 🐾
Polish Junior Champion
started Junior Interchampion
5 x BOB Puppy

A few words from me…
Teodora is a beautiful, strong girl with a very pleasant expression and character that she inherited partly from her grandmother Yumi. 
She is sweet and playful, very intelligent, learns quickly, but on the other hand she is stubborn and mischievous, a true Shiba 😆
She most enjoys playing with her mother Hanabi and killing toys 🤭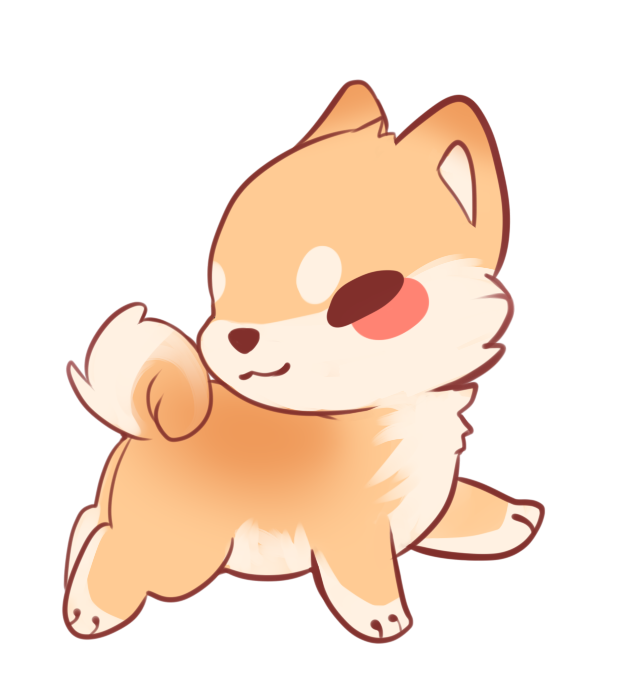 Puppy Class:
5 x Very Promising
5 x Place 1
5 x Best Puppy in Breed
Junior Class:
4 x Excellent
4 x Place 1
4 x Youth Winner
2 x CACIB-Junior
From judges: pretty and cheerful girl, good pigment for nose, eyes and lips, well set and carried ears and tail, good top and bottom line, good movement, triangular head typical for the breed, breed-specific eyes, proportional body, feminine expression, neck of good length, perfect psychic type, confident with a pleasant temperament, nice head, snow-white teeth, properly worn neck, well-formed torso, energetic movement, very well carried and set ears, strong back, good chest, good angulation of fore and hind legs, typical in all details
The bloodline Teodora comes from is very valuable to us. She is the daughter of our beautiful and characterful Hanabi, who is a daughter of Ivan – a beautiful stud from the lines of Hikay's and Copperdots and Yumi – a wonderful girl from the bloodline we value a lot.
Her father is the beautiful Hagrid, a dog with a very nice character, a son from the line of the famous Jack Sparrow and the equally valued X-ray Kuro from the Czech kennel Czech Jakobin.