Hello~
My name is Kinga and I'm the boss here 
 From 2011 I have been fascinated with Asia and especially South Korea. I have visited this country twice so far. I really like the local culture, music, movies, cuisine and their national dog breeds of course!
This is how my passion for Asian breeds was born.
Our family has been surrounded by animals since I can remember.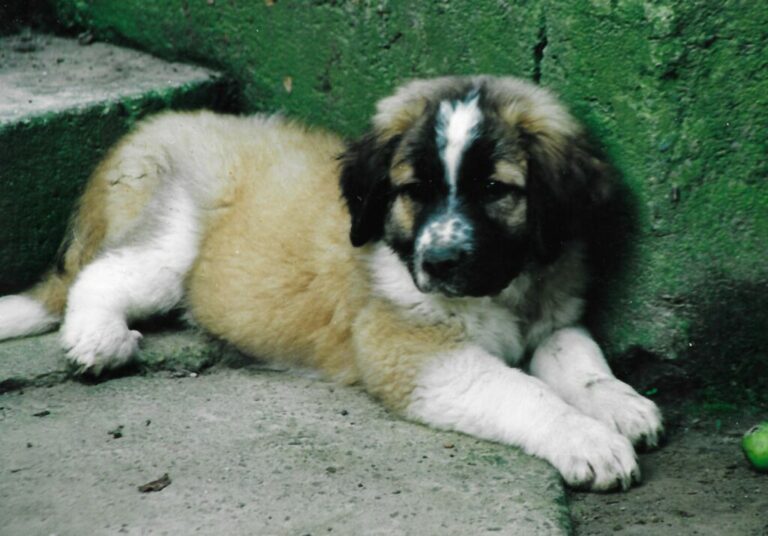 We had two St. Bernards, American Pitbull Terrier (for some time), I could not fail to mention other pets such as hamsters, guinea pigs, parrot and lady cat and her son 
Now we live with over 16 y.o. Yorkshire Terrier, four Jindos, five Shibas and a Shikoku male.
We also hosted many friends with their dogs, e.g. puppy Lora – Scottish Shepherd~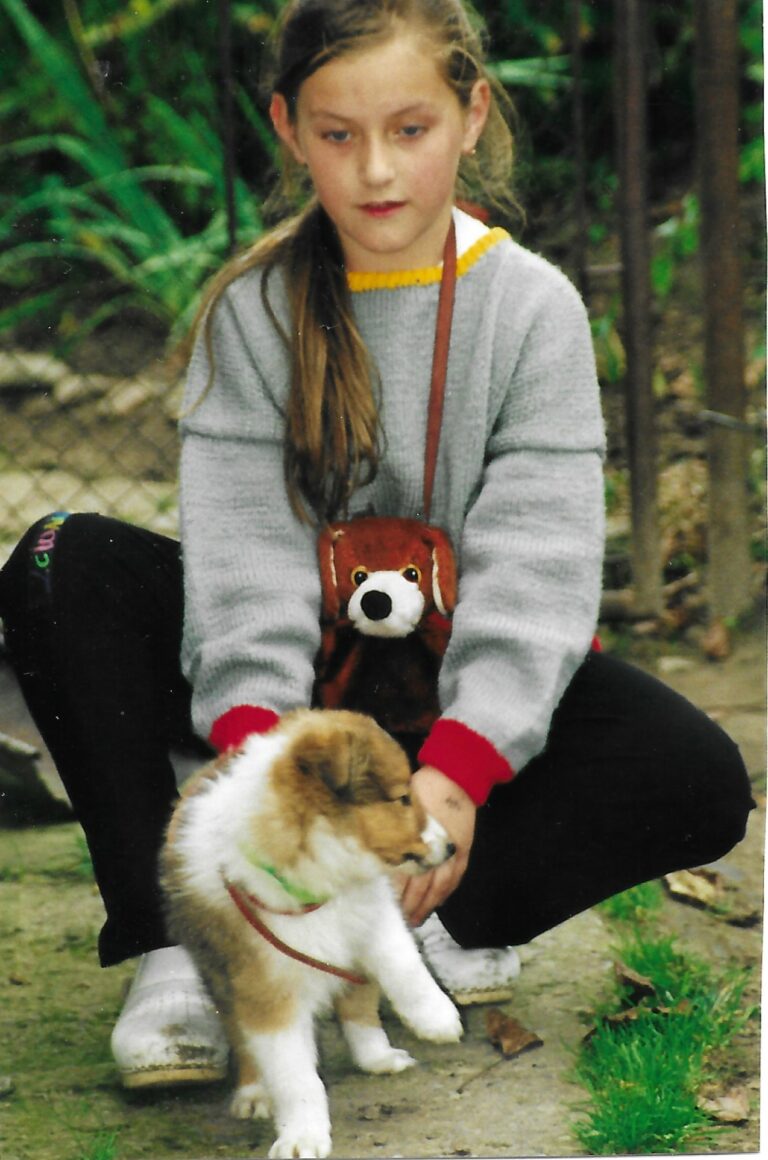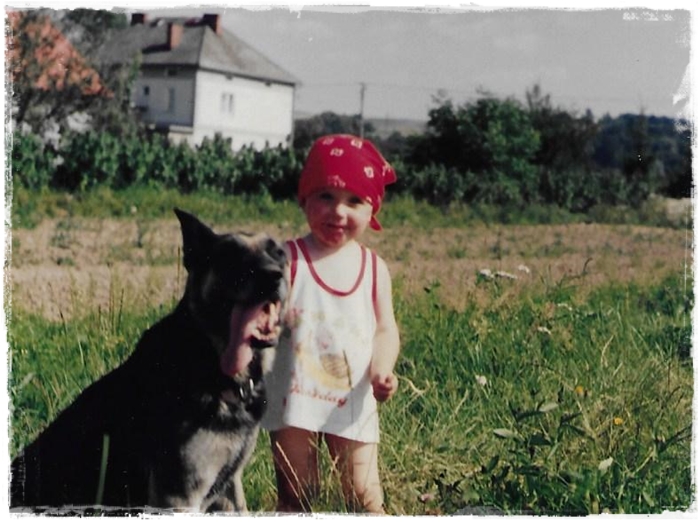 From an early age, we were told that animals are part of our family, deserve respect, love and care until the last days. Each animal left a trace in our hearts, each one taught us something and we will never forget about any of them.
My adventure with dogs is not only about having them. By attending training with dogs, I learned the basics of training, how work with a dog should look like and how important it is to establish good communication with our buddy. I am constantly learning new things by reading specialized books, articles, and participate in lectures on broadly understood breeding issues – some diplomas you can see in the gallery below. In addition, I have always been observing senior breeders and carefully listen to all the tips that are invaluable!
 In 2016 I set up a website about dogs from 5 section of FCI's group V – Sesame House. I am constantly developing my knowledge about these dogs, they are fascinating breeds!

 In 2018 I became an author of chapters about Korea Jindo Dog and Shikoku in polish book about FCI group V – "Szpice i psy w typie pierwotnym. Psy rasowe V grupa FCI". It was a small contribution to this book, which means a lot to me 
 At the end of 2022, I started a new project, an educational website exclusively about the Jindo breed – Korea Jindo Dog | Polska – full of historical information, breed standard, characteristic, beautiful photos and blog with interesting news.

In March 2023, I joined KJAA to expand my knowledge of the Jindo breed.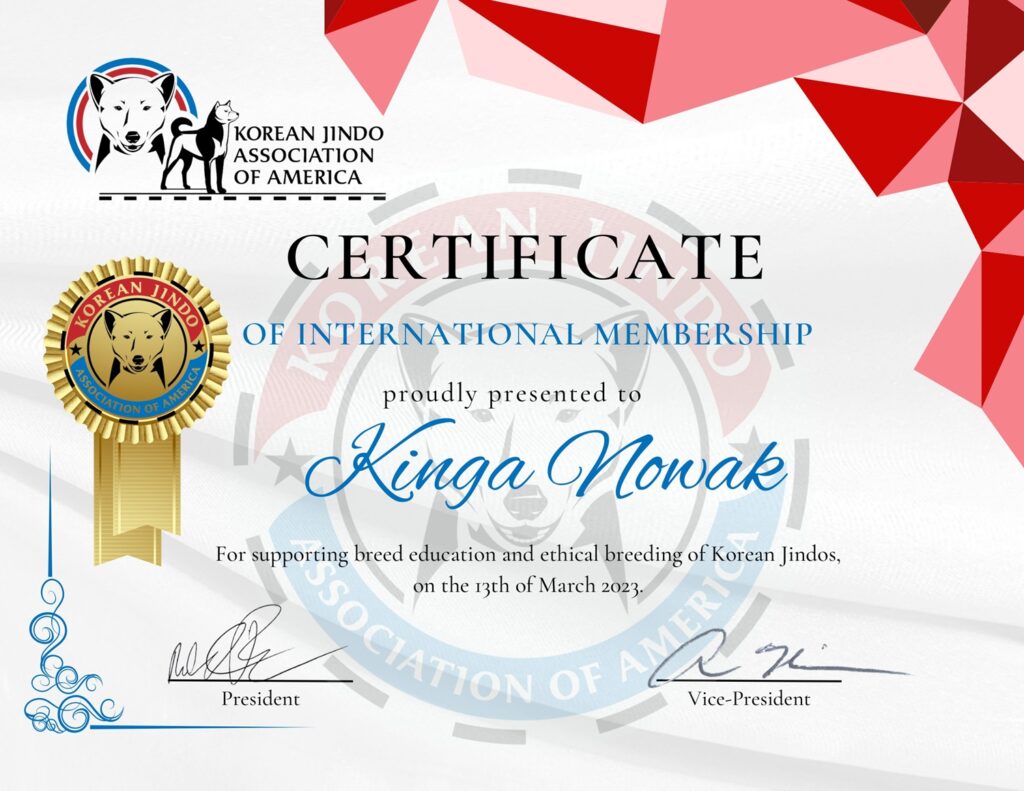 On September 1, 2023, we started the biggest project "European Korean Jindo dog Association" together with Rebecca (Yulyeong kennel, UK) and Terhi (Frostlady's kennel, Finland). 

In November 2023, the "Projekt Shiba" was launched, a website entirely devoted to the Shiba Inu breed. 'PS' was created in my friend's mind several years ago (Inari Shrine (FCI) kennel), and I am grateful that I can take part in it and at the same time expand my knowledge about this beautiful breed. 

🐾 Our Mission & Breeding Goals 🐾
Our main mission is to promote the Jindo breed in Poland and, in a sense, in Europe. We want to show what these dogs really are, and they are great companions as well as sport-loving dogs, and to dispel doubts about the myths circulating on the Internet. 
In breeding we want to strive for a real Korean type of Jindo, we want to breed good quality dogs with good temperament and exterior. Unfortunately, Jindo breeding is not the easiest one, because access to different lines is tough, the breed is not very popular outside of Korea, there are not many kennels, so having a small / beginner breeding requires a lot of patience. Still little interest in the breed does not help either, because for the kennel to develop, appropriate houses for puppies are needed, it is an integral part of breeding. Everything needs its time, including us and our plans.
The Shiba breed does not need to be promoted much as it has gained a lot of popularity in recent years, unfortunately too much popularity is not good for any of the breeds. They are wonderful dogs and wonderful companions – however we want to show people that with such a dog not only you can but also have to work, because we have heard too many times "it's normal, it's a Shiba", no – it's just an excuse for undesirable behavior. Our goal is to breed dogs of good quality, in accordance with the breed standard and with a balanced temperament.
Not everyone will find the same line an interesting line.
Everyone has their own breeding program, their own plan and implements it.
We are people for whom, next to good quality dogs, show achievements are equally important. We breed to promote, protect and develop breeds and strive for the ideal according to the standard of each of them, and the result of our work are the achievements in 'beauty shows', which are Dog Shows.
Our first Shiba [ENJO AKA Czech Jakobin] came to our home in 2015 after one year of correspondence with a polish breeder "z Zakątka Izi". Shinya is the son of a stunning "Hiszpan" from this kennel, but was born in Czech Republic
After a few months of getting to know the breed, I fell in love with the independence and pride of Shiba.
He was the first dog with whom I joined dog shows!
Shinya is the best uncle for all puppies in our kennel, when moms rest and recover, Shinya plays with the little monsters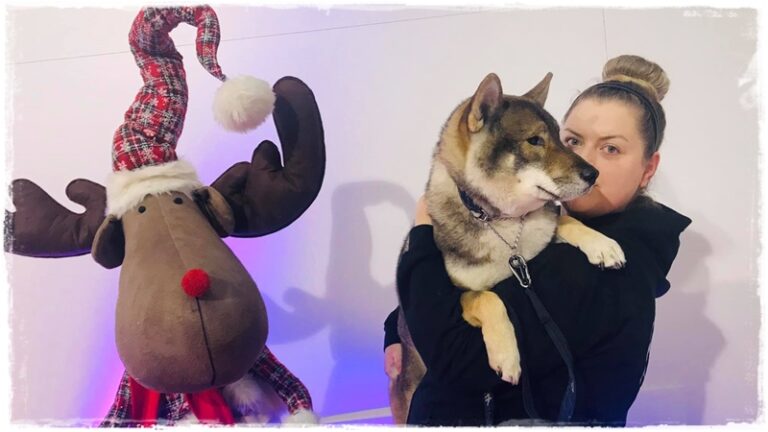 In 2017, after a very long time of waiting – in my feeling, I picked up my second dream dog. My sweet, stubborn and very wise Shikoku [Toshiya-Gaia v.d. Egmato]. He was born in Hungary 
and leads a line of beautiful representatives of the breed.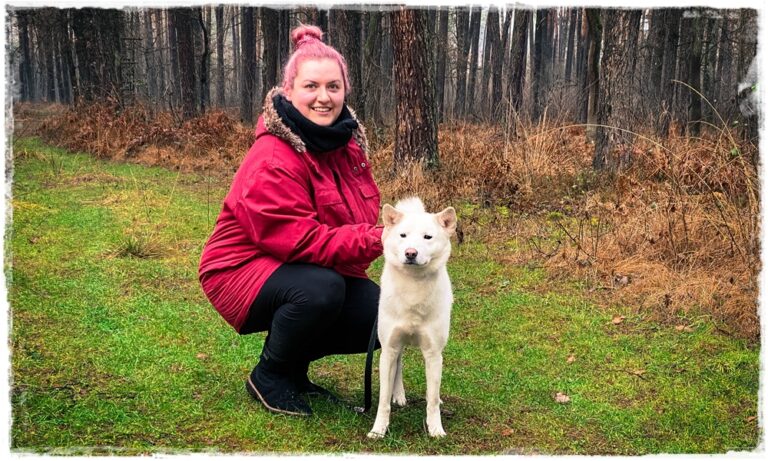 At the same time, from South Korean island – Jindo 
, came to us the first in Poland, purebred Korea Jindo Dog [Taesan]. Owning a Jindo was one of the dreams I thought wouldn't come true anytime soon. By a twist of fate, we managed to reach the right people, thanks to whom it was possible to import the dog from Korea.
After two years of conversations with breeders, the first female joined our home in march 2019. The second Shiba in Yuukitohokori Team, my dream black & tan girl [Yumi Is So Sweet De Templo Amatsu Kami] 
 She was born in Spain 
The year 2022 did not start kindly for us, Yumi received the diagnosis – idiopatic chylothorax.
Chylothorax is a blood vessel disorder that causes lymph to flood the chest, puncture is needed and, most often, an operation that gives a 50% chance of complete recovery. This is a very rare disease that is not considered hereditary in this case.
On May 26th, 4 hours after a successful but a very long operation Yumi crossed the Rainbow Bridge due to serious complications
I will never forget you my Princess, you were the best dog I could ever imagine. I believe you are in a happy place now, without any problems, so you can do what you loved the most – chase the lights. I miss you so much and I am sure you are with us, I can see you in your daughter's eyes.
Thank you for every day Yumi! 
Another goal was achieved in mid-2020. It was a very complicated import due to the pandemic, but our Jindo female is already with us
 Bomi [Bomi of Noryeong Sanmaek] was born in South Korea 
and came to Poland as the first purebred Korean Jindo female.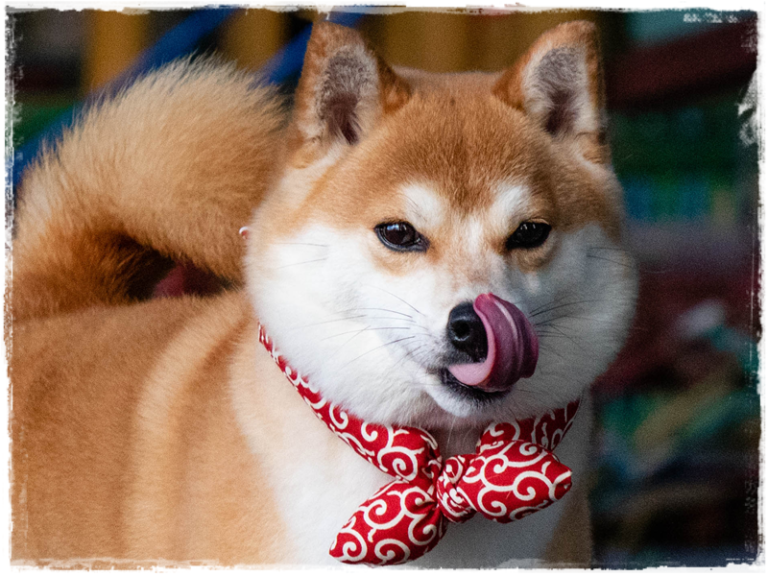 In 2021 we welcomed our first Shiba litter, after Yumi and a beautiful male Ivan from our friendly kennel "Inari Shrine (FCI)". We fell in love with Hanabi [ASHIMARI NO HANABI GO Yuukitohokori (FCI)] at first sight, so we decided that she would stay with us. She is my own sunshine, a true soul mate.
Bucky [BOKSIL OF Yuukitohokori (FCI)], our "keeper" from litter B, was not with us all the time, he came back to us after 2 months in his new home (due to private reasons of his former owners). It was spontaneous, but we decided that he would stay with us and we will promote Jindo in Poland together 
I wasn't wrong, he rocks!!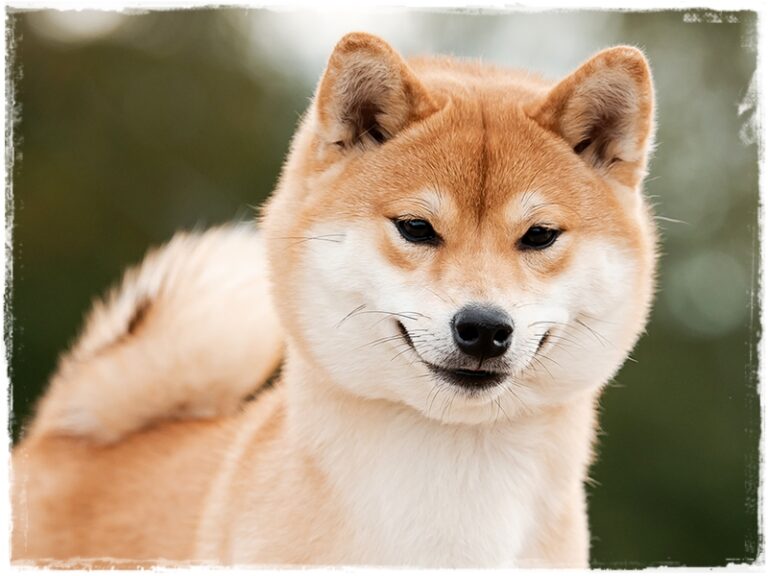 On September 18th 2022 we welcomed Shiba litter "D" out of Hanabi and our friends' male Hagrid, where Teodora [DERUBIRU GO Yuukitohokori (FCI)] was born. We watched her development, we fall in love with her sweet character, we know and value her pedigree, which is why we made a decision to keep her in our house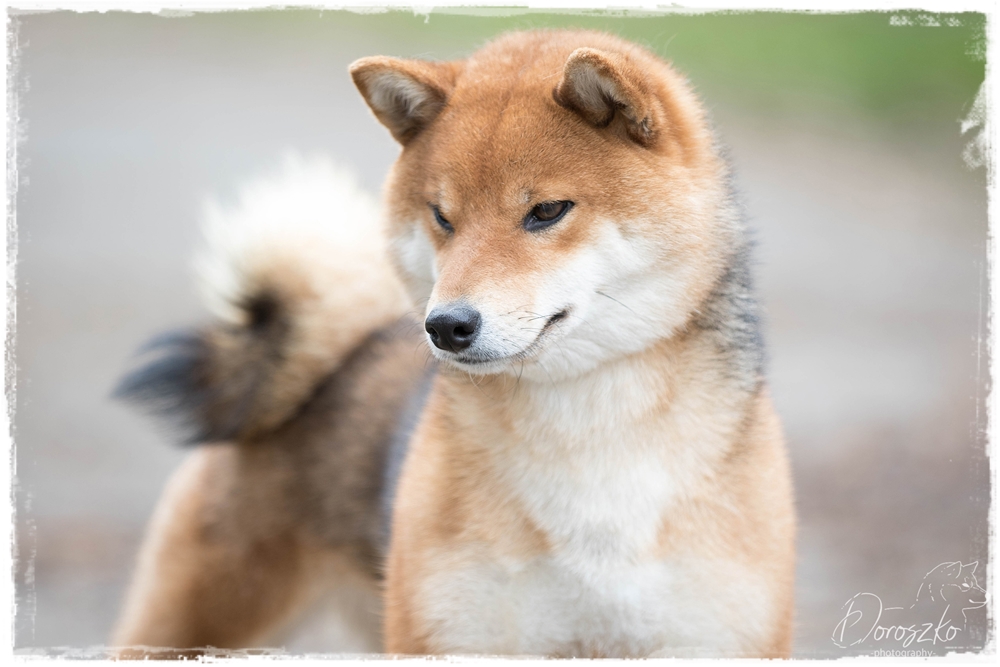 Nakia [Bachata de Templo Amatsu Kami] was born in Spain 
but she came to us from another polish kennel in February 2023, at the age of 17 months. From the mother's side she is related to our
Yumi and from the father's side to our Teodora's father.
Peggy [Agent Carter at v.d Egmato] was born in Hungary 
in the same kennel our Toshiya was born. She comes from different lines compared to our other Shibas, so we cannot wait to see how she will develop, but will definitely bring something new to our breeding program.
Yujin [ILSEON OF YooShin] came to us at the end of November 2023, she is my very long-awaited brindle Jindo.🥰 She was born in the USA🇺🇸 in a very well known "YooShin" kennel, as the only girl in the litter. We are extremely grateful that she could join our team and we have been in love with her character from day one!🖤